A piece of art may be inherited or purchased and the new owner doesn't like the existing frame. Sometimes, an existing owner just grows tired of a frame. In this case our client asked us to create a period frame that would result in a striking display. Here's how the painting looked in its frame when it came to us: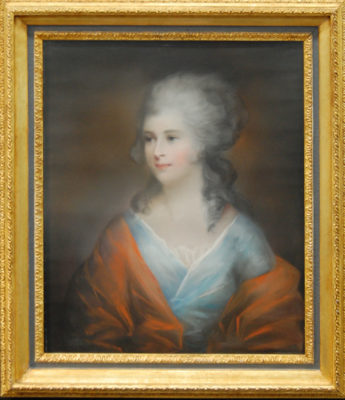 Here's a close-up of the existing frame: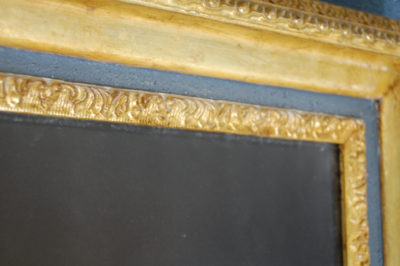 The picture at the top of the post is a close-up of one corner of the ornate frame our artisans created. Here's a picture of the painting in its new frame: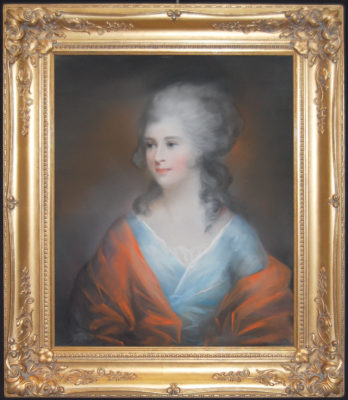 Quite a difference.